Faced with plenty of long haul flights and long train journeys whilst on my current sabbatical, my iPhone, iPad and mifi were all annoyingly short-lived in terms of battery life. I was delighted to discover the PowerGen Mobile Juice Pack, which is my favourite gadget purchase so far of 2013.
What is it?
A battery pack that you can charge other devices from. It has a micro-USB lead built in and two USB ports — one juiced appropriately for charging an iPad, the other normal mobile phone type devices.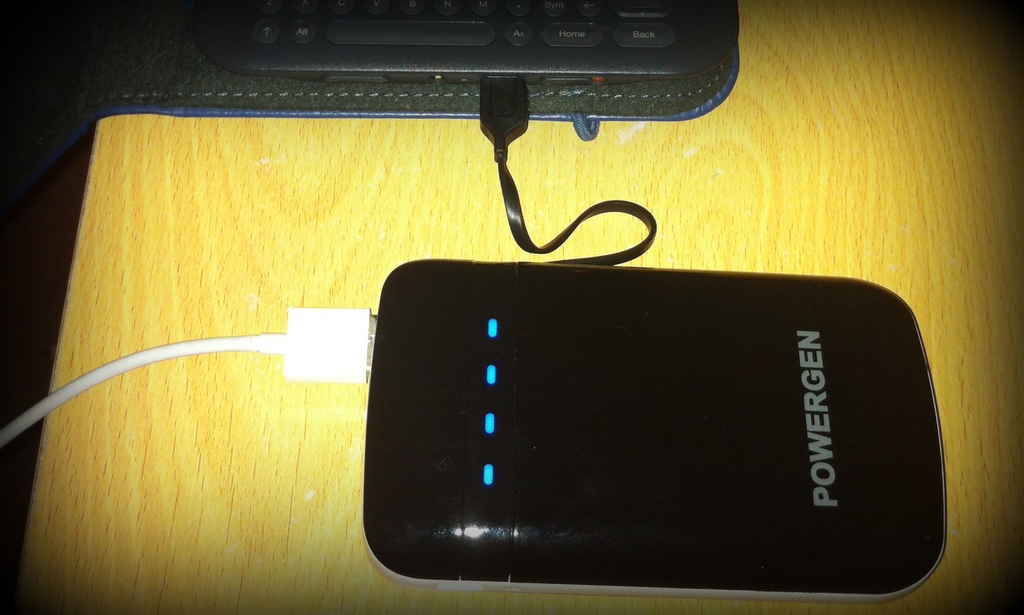 How Does it Fare?
I've been very impressed with it. It will fully recharge my iPad, iPhone and Kindle on just one charge — and if I use it mainly for phone and Kindle it will do them each about 4 or 5 times before it needs to be plugged in itself. When I've just used it for my iPhone, I've managed to get up to 9 recharges out of it.
It weighs a little more than my iPhone, but slips easily into a bag or pocket — I generally just leave it in there and only take it out to charge it every week or two. To charge it up from completely empty to full takes a few hours, but the LEDs keep you apprised of progress and happily it charges off a micro-USB cable rather than bringing another custom cable into your life.
At the moment it's still just £25 on Amazon — seriously good value. Being able to recharge wherever, whenever has been a great productivity boost, and after some friends were impressed with it today I thought it might be worth sharing 🙂